Susie Spins!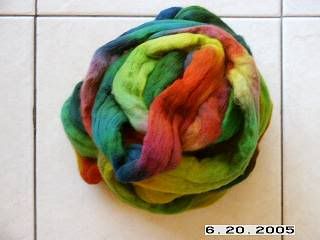 This is as it arrived.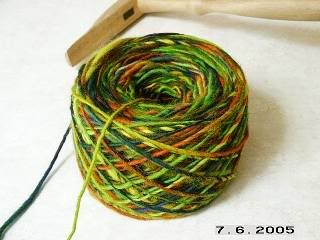 This is the first real spinning I've ever done. I bought a little 'newbie' spindle kit, but I had a difficult time with the spindle. It wasn't until I ordered a Louet with a bit more weight and shaft length that I started to get the hang of it.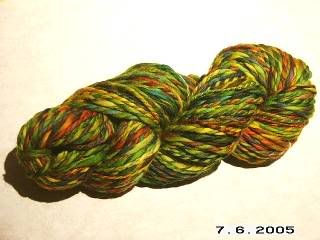 And finally, here's about 135 yards of bulky plied "Anne" from
Dudleys Spinner
. I am so happy how it turned out! In fact, I have bids on several more...and I've also purchased some undyed roving as dyeing my own wool has been a passion of mine for a long time. (Any advice?)
Thanks so very much for making such beautiful products!
Blessings,
Susie G