Linda's Floral Boxes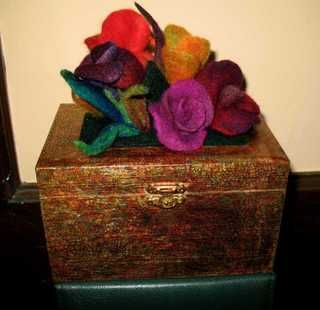 Linda sent these photos of some boxes that she decorated with needle felted flowers. The boxes have a screen in the lid, so the flowers are secured through the screen and no adhesive is necessary.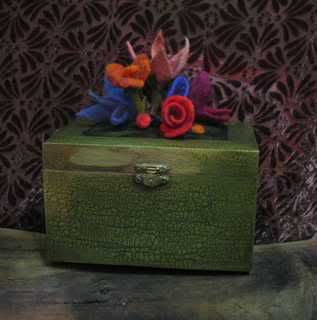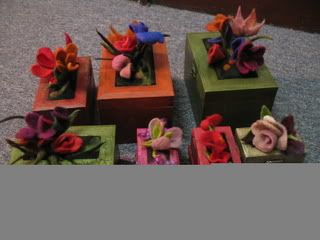 Anyone planning a wedding? I think a needle felted bouquet would be something completely different, and a keepsake for a lifetime!
Deb