Teressa B. Yarns, Show and Tell
Teressa B in California sent this photo. I always got a kick out of Teressa and her husband Ty. They would shop for roving together. It made me wish my husband took an interest in my roving. Maybe he would if he didn't feel like it was taking over the house!
These yarns are made from Turon and Falcon
Dudley's Tie Dye Rovings
I only found a photo of Turon, I must have deleted the Falcon roving photo, but it was the greens.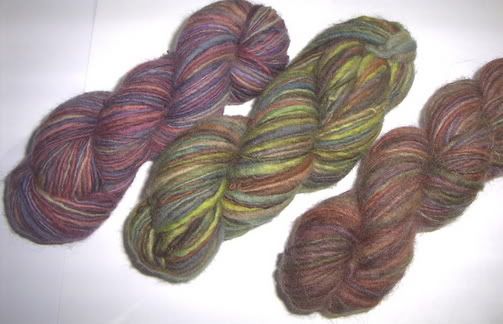 Dudley's Tie Dye Roving *Turon*